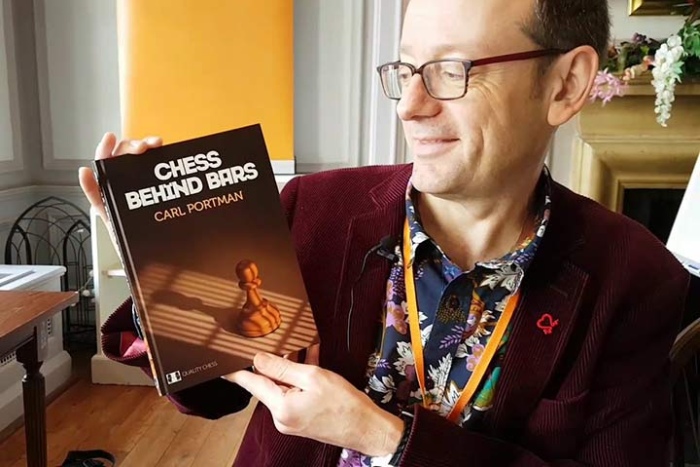 This piece was originally published on the FIDE Newsletter #31 (May 10, 2021). If you want to receive this biweekly publication directly in your inbox, please subscribe here.
One of the experts to take part in the "Chess for Freedom" online conference that was held on May 11, is our colleague Carl Portman, from Birmingham. Carl lived what we could describe as a rough childhood, and he often says that chess changed his life. He goes as far as to say that he could well have found himself in a prison, had chess not helped him to deviate from the wrong path. "It diverted my attention from any nefarious activities and made me use my time more productively (…). Truly, chess opened a happy world for me". Thanks to chess, he received something that he had never experienced before, encouragement from the adults around him.
After serving for 30 years in the Ministry of Defense (he represented the UK in the NATO Championships in France 2012), he co-founded, with his wife Susan, the limited company Caissa Consulting. He plays, organizes events, and teaches chess in schools.
When the ECF announced a vacancy for the position of "Manager of Chess in Prisons", he took it without hesitating. The famous book "The Grass Arena", written by an ex-convict, had made a profound impact on him, and he "wanted to give something back" after chess had done so much for him.
The first prison he visited was HMP Coldingley in Surrey, in the South East of England. In some of the initial visits, he was accompanied by IM Malcolm Pein. "Prison staff were amazed at how the inmates were so completely focused for three hours non-stop. No one wanted us to leave," recalls Malcolm.
Shortly afterwards, in 2015, Carl was awarded the ECF President's award for services to chess. In 2018, after four years in which he had voluntarily visited 25 prisons up and down the country, he published "Chess Behind Bars" (Quality Chess, 2018), a book that charts his experiences.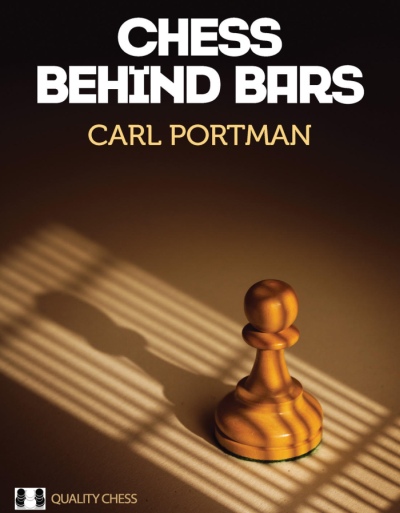 "Chess Behind Bars" is a beautiful tribute to chess, and it goes well beyond the topic of chess in prisons, bringing us many other examples of the transformative power of the game. Carl brings many examples of what he calls "the joys and redemptive qualities of chess".
"The game makes a difference because it is a fantastic metaphor for life. We must think before making our move, and accept that our decisions have consequences. It also teaches us to learn from our mistakes and to develop a more disciplined approach to problem-solving. Perhaps most importantly of all, it is a constructive use of time and helps to forge friendships. Chess makes us consider the other person's point of view", reads the book. "Learning how to channel aggression and lose gracefully are key benefits of the game", he adds.
"To me, Chess Behind Bars is saying that every time a prisoner pushes a pawn, they are doing much more than playing a chess game. They are taking part in a rehearsal for life," said John Healy, a former prisoner and the author of the book "The Grass Arena", which inspired Carl. "Portman has enlightened the society of criminals with the best of humanity," wrote Dominic Lawson of the Daily Mail.
You can listen to Carl, and all the other speakers participating in the "Chess for Freedom" online conference on the FIDE YouTube channel.