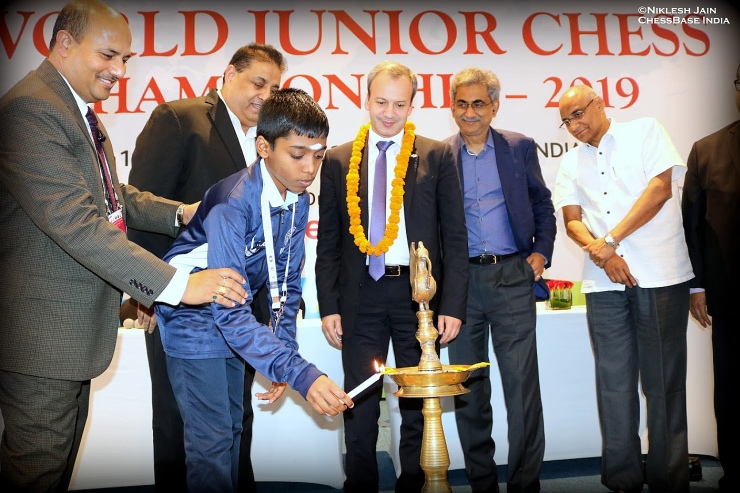 FIDE World Junior Chess Championship (U20) 2019 started in the Indian capital New Delhi. The open section of the tournament brought together 94 players, including 15 grandmasters. The girls' section attracted 95 participants. Amin Tabatabaei (2642) and Zhu Jiner (2507, top-rated U20 women player in the world, featured at ratings.fide.com frontpage) entered the competition as the rating favorites in the respective sections.
The newly-minted World Youth Chess Championship winners U18 Open and Girls category 14-year old Praggnanandhaa and Polina Shuvalova came to New Delhi and will try to repeat their Mumbai success. The participants will play 11 rounds (Swiss system); the champions will be crowned on October 25.
FIDE President Arkady Dvorkovich took part in the opening ceremony. In his eloquent speech, FIDE President congratulated the Indian Chess Federation on the successful organization of the recently completed World Youth Championship and stressed the importance of youth and junior chess.
Photo: Niklesh Jain ChessBase India