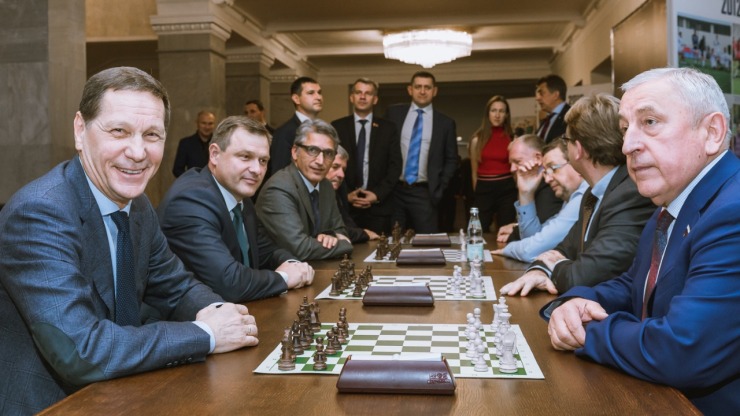 From October 17 to 21st Moscow hosted the International Parliamentary Games, with parliamentarians from around the world competing in various disciplines. The history of the international parliamentary games began in 2009 when the first edition of European parliamentary games took place in the capital of Russia.
Despite the fact that this year's competition was held for the tenth time, the objectives of the event did not change – strengthening of friendly ties between parliamentarians of different countries and promoting sports and healthy lifestyle.
Traditionally, the program of the international parliamentary games includes sports, official and cultural parts. The sports program included chess, billiards, mini-football, tennis, table tennis, and badminton tournaments. The culmination of the sports part was a friendly gala football match between the national team of Russian parliamentarians and the team their colleagues from the rest of the world.
The chess tournament brought together the parliamentarians from 8 countries. In the individual competition saw the triumph of Moldavian parliamentarian Victor Bologan (8); the second place was taken by Alexander Zhukov from Russia (6.5); David ROS (6) representing France rounded out the top three.
The team competition was won by the team France (16.5), the team Russia came second (14.5), the team Belarus (12) finished third.
The parliamentary tournaments were preceded by children's competitions, in which the students of the chess school named after M. M. Botvinnik took part. In the "tournament of champions" Rudik Makaryan (6) took the first place, whereas Savva Vetokhin (5.5) and Nikita Voynikonis (5.5) finished just a half-point behind the winner. In the "candidates' tournament" Igor Prokudin (6) turned out to be the strongest, Vorona Eva got the silver, and Prokhorov Klim ended up with the bronze (4.5).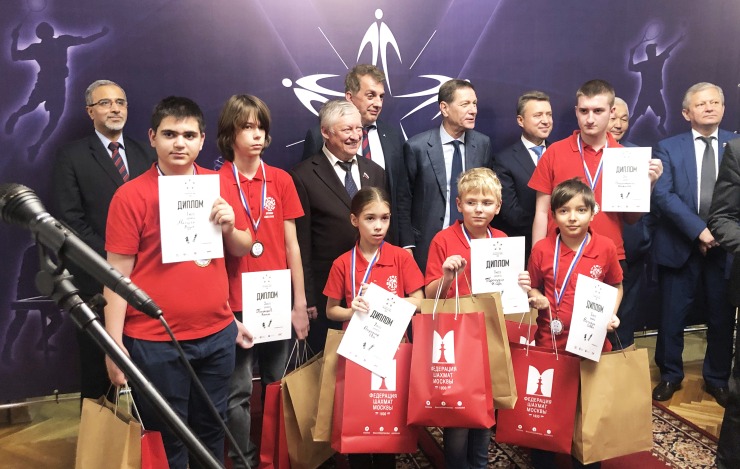 The opening of the international parliamentary games was attended by several honored guests, including the multiple world chess champion, State Duma Deputy Anatoly Karpov, first Deputy Chairman of the State Duma Alexander Zhukov, three-fold Olympic champion, State Duma Deputy Vyacheslav Tretyak, Chairman of the State Duma Committee on Sports Mikhail Degtyarev, President of the Moscow Chess Federation Sergey Lazarev. The Ambassador Extraordinary and Plenipotentiary of the Republic of India to the Russian Federation Mr. D. B. Venkatesh Varma who visited the event as a special guest, not only welcomed all the participants but also launched the chess tournament, making a symbolic first move in the first round.
All participants received awards and prizes; the Moscow Chess Federation prepared special gifts for the winners of children's tournaments.
The Co-Chairman of the Games Organizing committee Dmitry Svishchev noted that such competitions have a unique format, with many advantages over more traditional, official meetings. Every year this international project has attracted more and more participants. "We are united by the desire to win and a sense of belonging to the team. And this is an excellent starting point for strengthening relations between the countries," – the parliamentarian added.
The information is provided by the assistant of the Deputy of the State Duma, member of the Organizing Committee of the Games Ekaterina Kirsanova