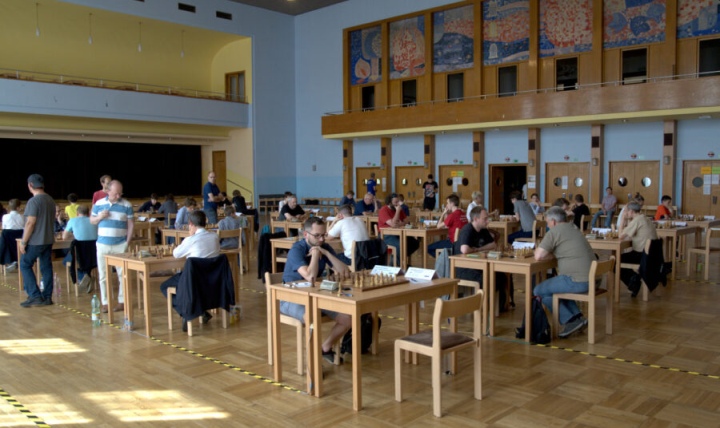 GM David Navara came out as a winner of the Czech Championship 2022. It is the eleventh national title in his distinguished career.
The Czech Championship, a 9-round Swiss tournament with classical time control, took place from May 14-22, 2022, in Ústí nad Labem. The event brought together 48 best Czech players, including the rating favourite David Navara (pictured below) and the defending champion Vojtech Plat.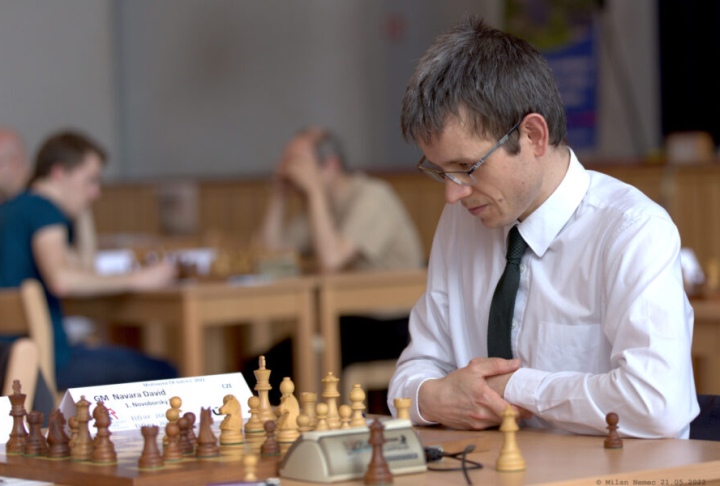 Photo: Milan Nemec
The tournament turned into a very close race, with several players battling for the title to the very end. Suffice it to say that after Round 7, the eventual champion was only second, a half-point behind IM Vojtech Zwadron, who led the field with an excellent score of 6/7.
However, in Round 8, the leader suffered a defeat at the hands of Vlasitimil Babula (pictured below), while Navara beat Plat and shot ahead, coming into the final round a half-point ahead of Babula and Zwadron.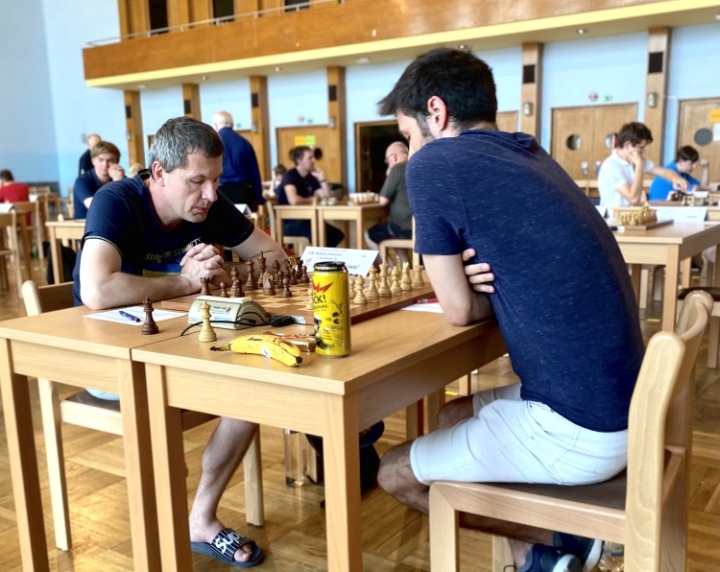 Photo: Lenka Kusova
In Round 9, Navara drew his game with Jiri Stocek and clinched the title, netting 7/9 as his main rivals did not manage to win – Babula drew with Tomas Kraus, while Jan Krejci took down Zwadron and tied for the second place. Vlastimil Babula claimed silver thanks to better Buchholz; Jan Krejci had to settle for bronze.
FM Richard Stalmach (pictured below) won a special prize for the best junior player, scoring 5½/9 and finishing 12th.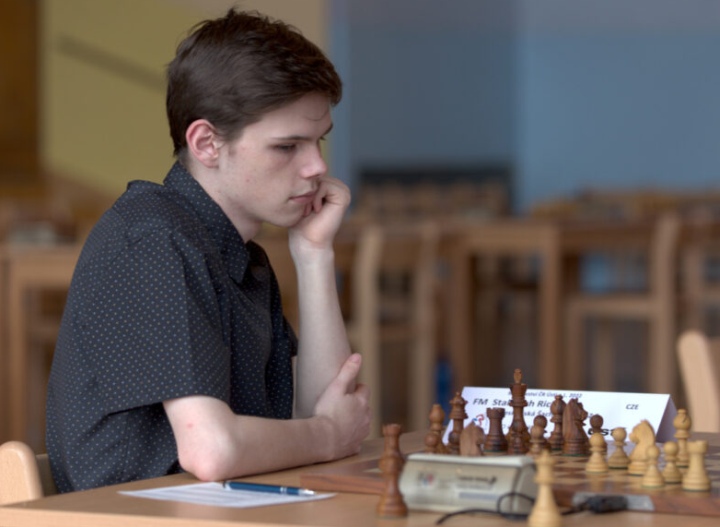 Photo: Milan Nemec
Final standings:
| | | | | |
| --- | --- | --- | --- | --- |
| 1 | GM | Navara, David | 2682 | 7 |
| 2 | GM | Babula, Vlastimil | 2576 | 6½ |
| 3 | GM | Krejčí, Jan | 2520 | 6½ |
| 4 | IM | Zwardoň, Vojtěch | 2482 | 6 |
| 5 | GM | Štoček, Jiří | 2533 | 6 |
| 6 | GM | Plát, Vojtěch | 2547 | 6 |
| 7 | IM | Kraus, Tomáš | 2472 | 6 |
| 8 | GM | Rašík, Vítězslav | 2433 | 6 |
| 9 | GM | Hráček, Zbyněk | 2570 | 5½ |
| 10 | IM | Černoušek, Lukáš | 2440 | 5½ |

Photo: Lenka Kusova and Milan Nemec
Official website: sachyusti.cz/