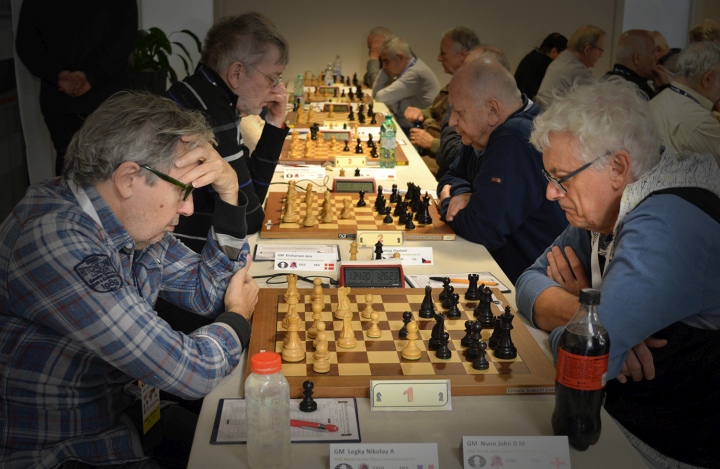 FIDE announces the Call for Bids for the FIDE World Seniors Championships 2023. Bidders are given a deadline of 31st of March 2023.
CALL FOR BIDS: World Seniors Chess Championships 2023
Deadline: 31st of March, 2023
· A bid for any FIDE Competitions onwards shall include the name of a FIDE licensed International Organizer.
· All bids should be submitted by the due date in a sealed envelope or scanned documents to the FIDE Secretariat, postal address: Avenue de Rhodanie 54, 1007 Lausanne, Switzerland / Tel: + (41) 21 6010039 / Email: office@fide.com by 31st of March 2023, 16:00 local time.
· Bid fees and Deposit fees can be found in the FIDE Handbook.
· Bid fee for FIDE World Seniors Championships is 500 Euros. Bid Fee is not refundable. Bid fees should be paid the latest by 5th of April 2023 to the FIDE bank account.
· Within a month after being awarded FIDE World Seniors Chess Championships 2023, the organising member federation shall pay a deposit fee of 5,000 Euros to FIDE. When the event has been successfully concluded (according to the bid and the regulations), the deposit fee shall be credited to the account of the organising federation or refunded.
FIDE Bank Details:
ACCOUNT NAME: FEDERATION INTERNATIONALE DES ECHECS
BANK NAME: CAIXABANK S.A
BANK ADDRESS: AV. DIAGONAL, 621-629, 0828 BARCELONA
BIC/CODE SWIFT: CAIXESBBXXX
IBAN: ES32 2100 0555 3107 0028 5124
· All bidders must fill in the bid form and the bid form annex completely.
BID FORM and BID FORM ANNEX (PDF)
· Price of hotels, details about the accommodation and tournament hall must be written in the bid.
· FIDE Events Commission will make inspections. There will be a second inspection of the awarded organisation two months prior to the event. Accommodation and local transfer costs of the inspections must be paid by the organisers.
· FIDE Officials: Appeals Committee, Chief Arbiter and Deputy Arbiter(s) - will be decided and appointed by FIDE by taking the opinion of organisers.
· FIDE Technical Delegate will be appointed by FIDE Events Commission by the approval of the FIDE President.
· All bidders must follow:
- FIDE Fair Play regulations,
- FIDE Medical Commission regulations,
- Guidelines for marketing and communications to be applied at FIDE events.
The regulations of World Seniors Championships were amended by FIDE Council in March 2023 - https://handbook.fide.com/chapter/D0403