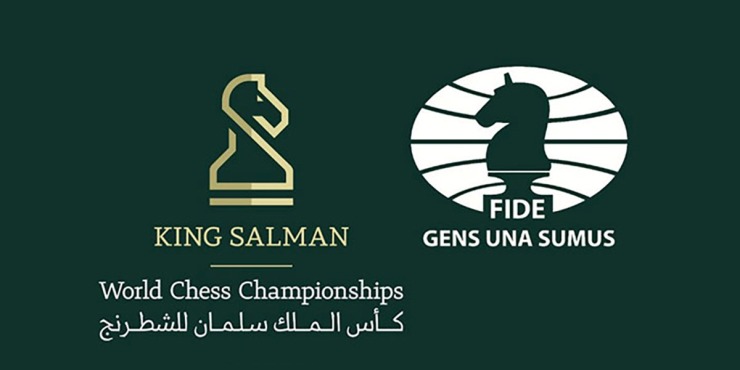 The King Salman Rapid and Blitz Championships 2019 will be held in the VIP zone of the Grand Sports Arena at the Luzhniki Olympic Complex. The Stadium and the surrounding areas were extensively renovated and upgraded with the occasion of the 2018 FIFA World Cup, turning it into one of the biggest and more modern sports facilities in Europe, with a capacity of 78.360 spectators.
This is the largest sports and entertainment complex in Russia, stretching over 150 hectares. It is located in one of the most picturesque areas of Moscow, at a bend in Moskva River, in front of the Sparrow Hills ("Vorobyovy Gory") and the Neskuchny Garden.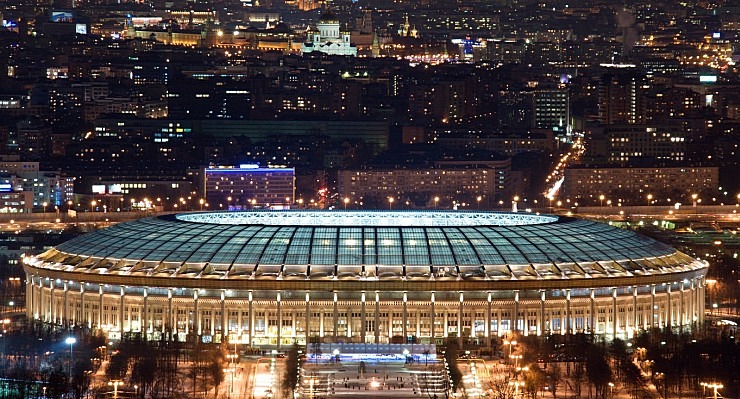 Luzhniki Stadium lies adjacent to Moscow's Third Ring road, and it can be reached with the metro line 1 (red line), being Sportivnaya the nearest station, or alternatively Vorobyovy Gory. Both are within walking distance of the stadium. This metro line connects directly with Moscow's city center, and the ride from either Okhotny Ryad or Biblioteka should take no more than 10 minutes.
The playing venue is located in the Sector С, with the entrance from the central alley (walkway). The playing hall is a spacious and well-lit area overlooking the playing field of the main football arena.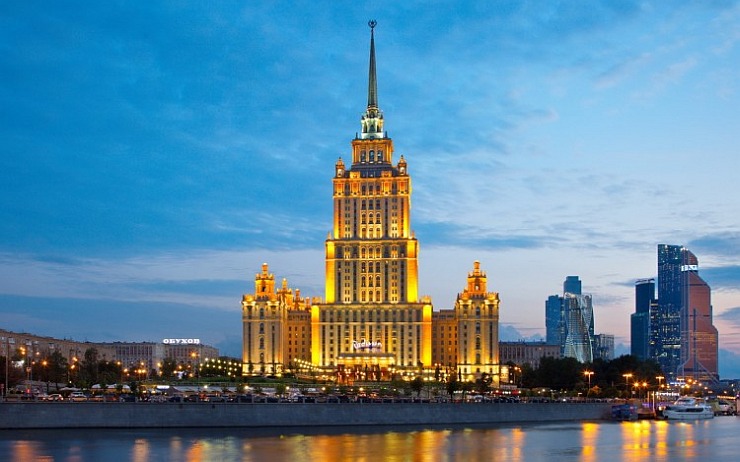 The official hotel of the King Salman Rapid & Blitz Championships is the Radisson Collection Hotel Moscow, which was historically known as "Hotel Ukraina". This building is one of the famous "Seven Sisters" of Moscow, the seven legendary skyscrapers from the soviet times, and it served as Karpov's headquarters during his historical match with Kasparov.
The players will be provided with transportation between the official hotel and the playing venue.
Online registration for the King Salman World Rapid & Blitz Championships 2019 is open: https://wrbc2019registration.fide.com/
VISA SUPPORT
A participant can apply for a visa both in his home country and abroad.
The main condition is to apply for a Russian visa only in official institutions such as the Consular Section of the Russian Embassy or Consulate-General.
Other institutions (including an official Visa Application Center) and travel agencies offering their services will have no access to the information regarding the King Salman World Rapid and Blitz Chess Championships 2019.
All the embassies and consulates have been informed about the Championship by a circular letter of the Russian Ministry of Foreign Affairs. They are ready to assist players with applying for a visa in a time pressure situation.
When applying for a Russian visa, alongside with a complete set of documents requested by the Embassy, a participant shall provide the official invitation from the Chess Federation of Russia. This invitation is the main basis for issuing a visa that substitutes for a telex/reference number.
Any accredited participant, who needs a visa to enter Russia, should download the visa invitation letter through the registration system.
The visa application can start on December 3.