The European Youth Chess Championship 2023 is in the books.
Held in six age categories - U8, U10, U12, U14, U16 and U18 (open and girls sections separately) – from September 5-14 in the Ceremony Hall Dorna in Mamaia, Romania, the event attracted over 900 participants from 46 European federations, including more than 100 titled players. All twelve competitions were 9-round Swiss events with classical time control.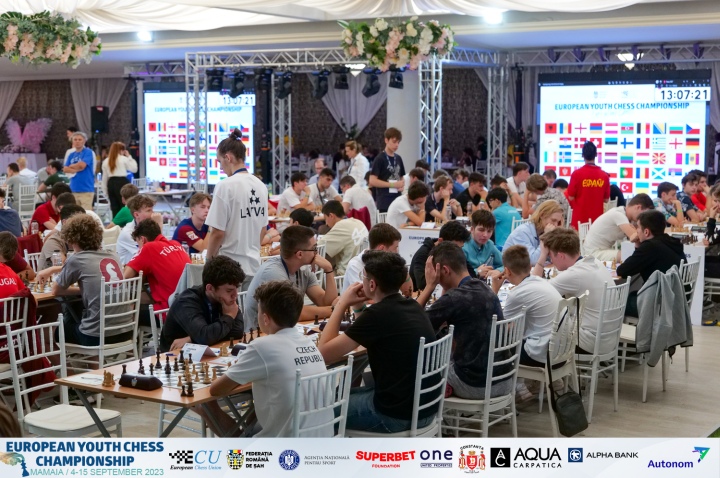 The event saw the triumph of Azerbaijani players, who collected four gold medals; Poland won three golds, while the home country, Romania, got two titles. It was a close race in many sections, with the champions determined by a superior tiebreak.
The champions and top-finishers of the European Youth Chess Championship:
Open U8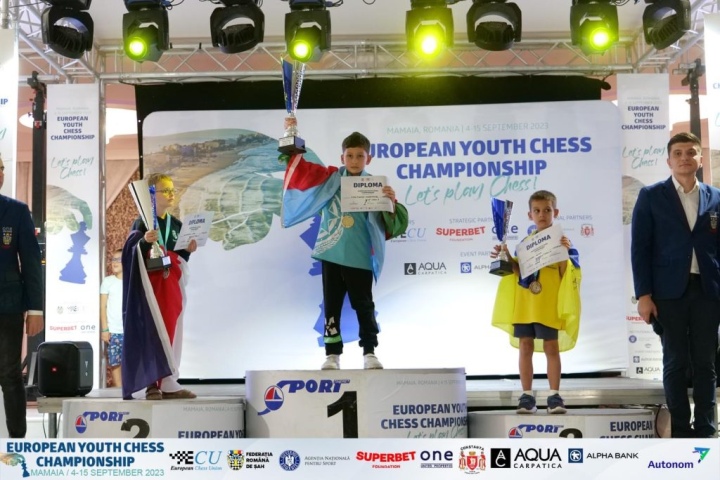 1. Mohammad Kazimzadeh (AZE)
2. Luca Protopescu (FRA)
3. Artem Kucher (UKR)
Girls U8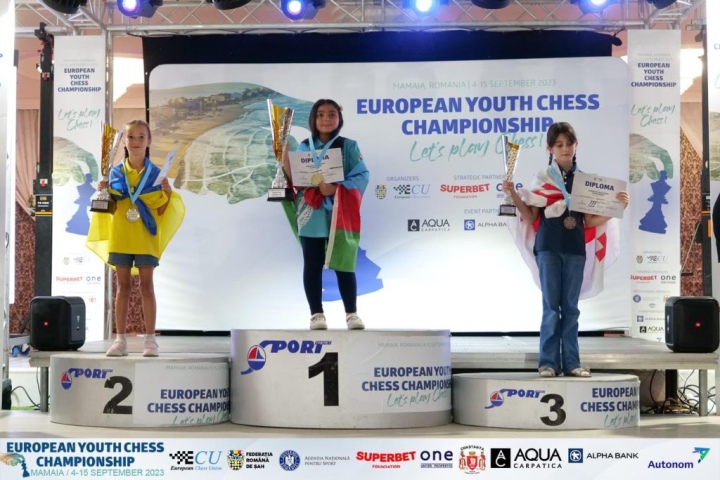 1. Mehriban Afmadli (AZE)
2. Daria Kravchuk (UKR)
3. Mariam Rekhviashcvili (GEO)
Open U10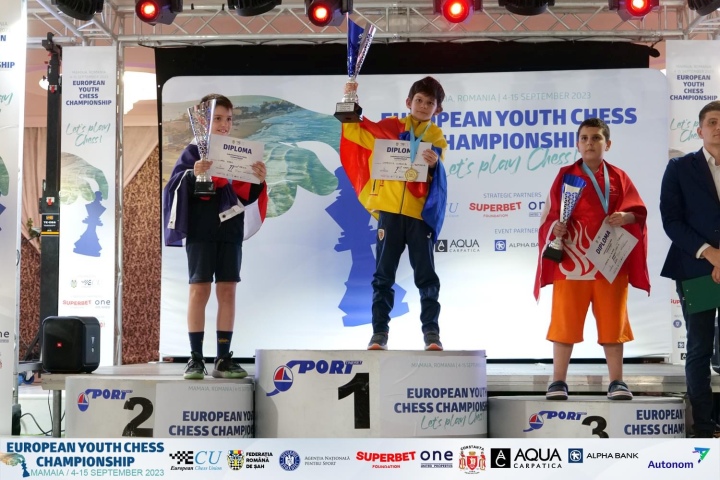 1. Vladimir Sofronie (ROU)
2. Marc Llari (FRA)
3. Ali Poyraz Uzdemir (TUR)
Girls U10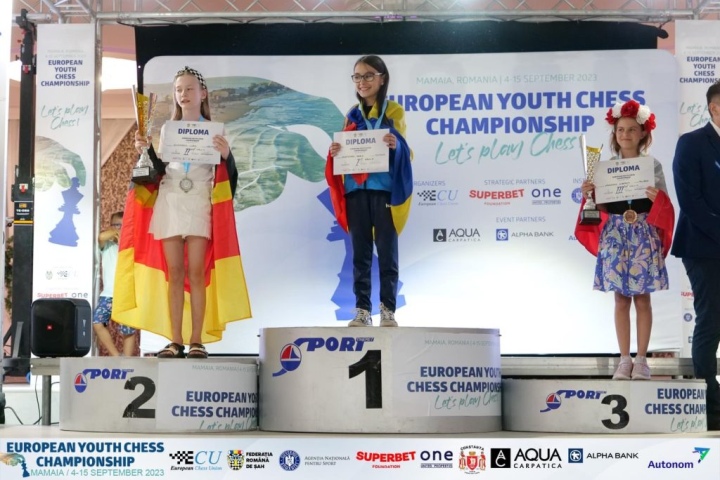 1. Maria Anistoroaei (ROU)
2. Lilian Schirmbeck (GER)
3. Zuzanna Kaminska (POL)
Open U12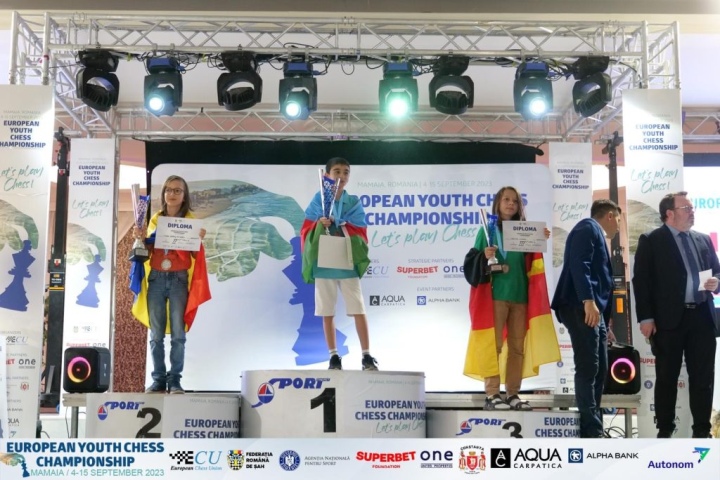 1. Khagan Ahmad (AZE)
2. Henry Edward Tudor (GER)
3. Alfred Nemitz (GER)
Girls U12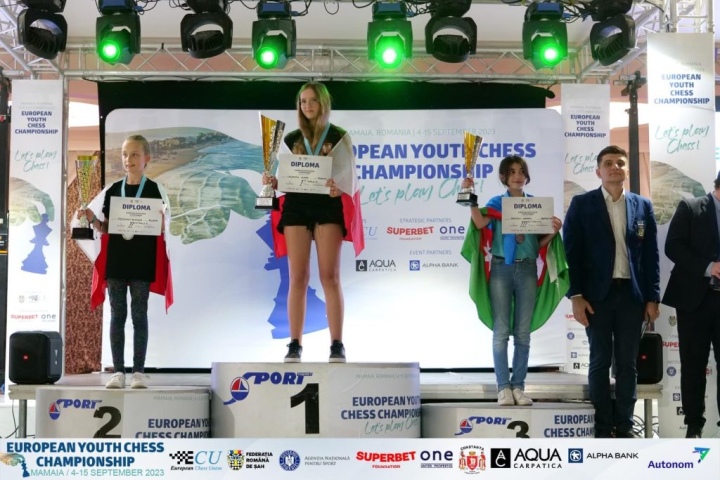 1. Kinga Lajdamik (POL)
2. Blanka Ejsymont (POL)
3. Saadat Bashirli (AZE)
Open U14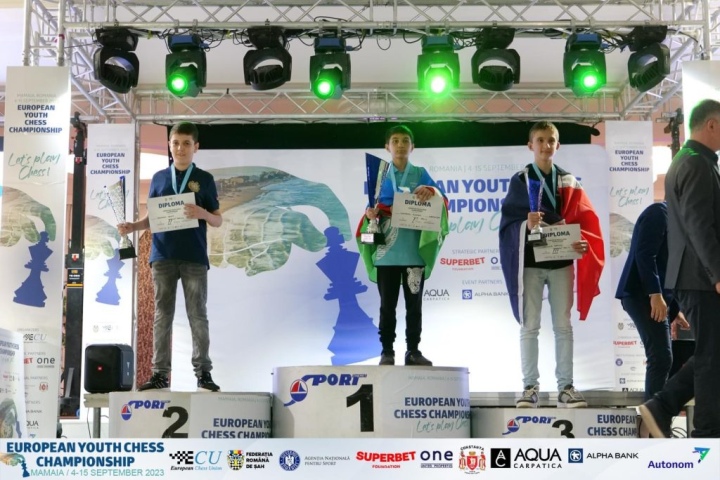 1. Rustam Rustamov (AZE)
2. Benik Agasarov (ARM)
3. Baptiste Lissillour (FRA)
Girls U14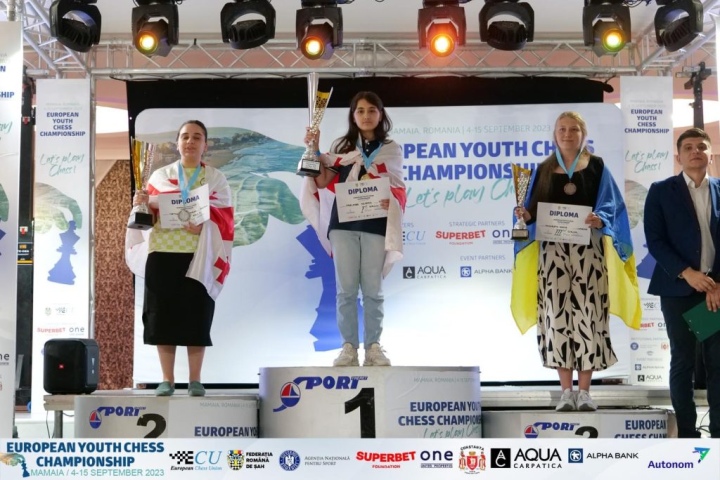 1. Kesaria Mgelazdze (GEO)
2. Mariam Tsetskhladze (GEO)
3. Sofiia Moskalets (UKR)
Open U16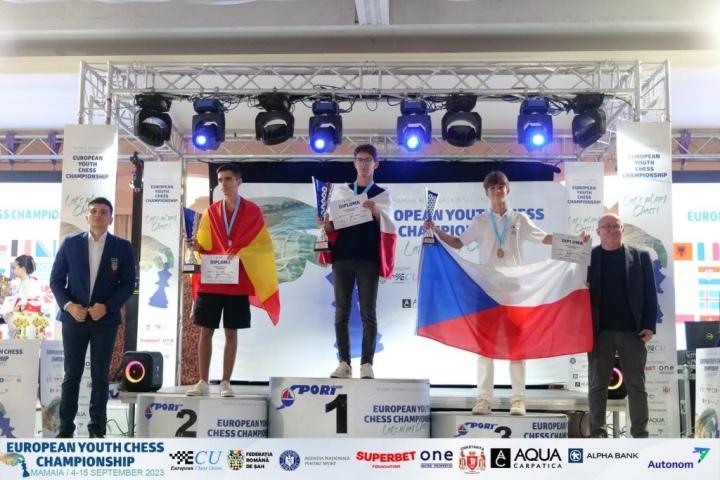 1. Jakub Seemann (POL)
2. Diego Macias Pino (ESP)
3. Jachym German (CZE)
Girls U16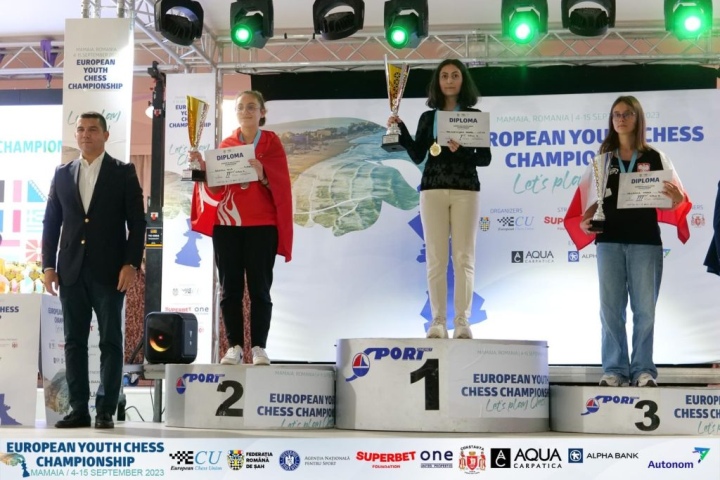 1. Agnesa Stepania Ter-Avetisjana (LAT)
2. Dila Baloglu (TUR)
3. Maria Siekanska (POL)
Open U18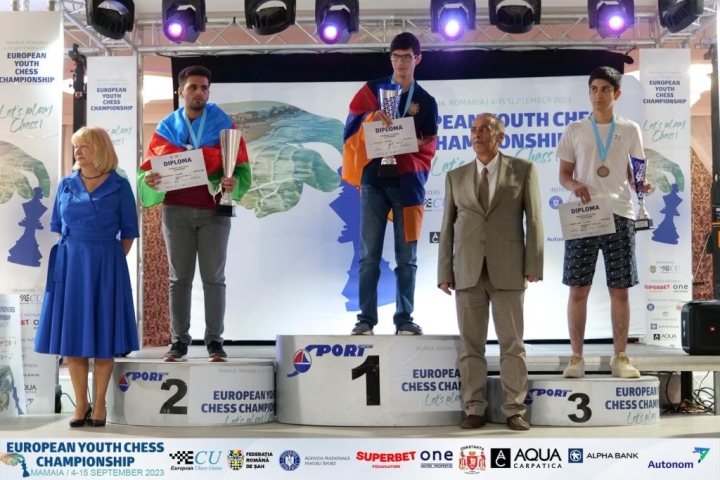 1. Arsen Davtyan (ARM)
2. Khazar Babazada (AZE)
3. Elham Abdrlauf (NOR)
Girls U18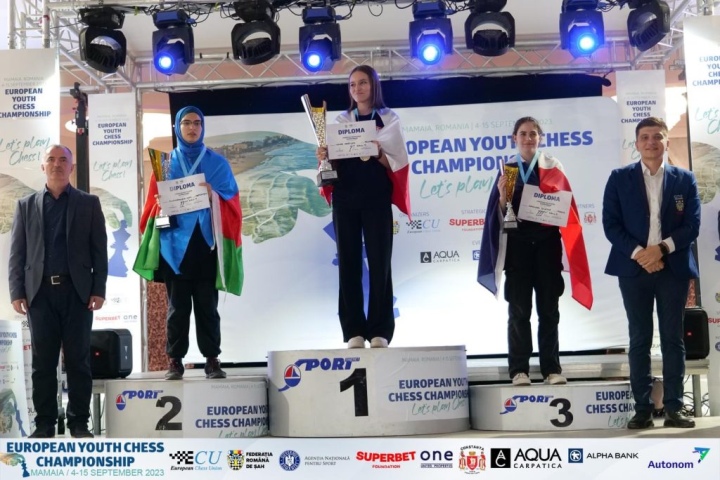 1. Martyna Wikar (POL)
2. Ayan Allahverdiyeva (AZE)
3. Juliette Cornileau (FRA)
Official website: euromamaia2023.com/
Photos: official website