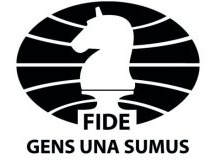 UPDATE: FIDE increases support to chess veterans to an unprecedented €56.000
On July 30, FIDE announced the continuation of our support program to chess veterans: a relief fund of €15,000 was added to the €35,000 that had already been distributed in April 2020.
Today was the deadline for submissions and we have been overwhelmed by the number of requests we have received, totaling more than 30.
It is obvious that this help is needed now more than ever. In view of that, the FIDE management considered options and found a possibility to increase this second round of financial aid from €15,000 to €21,000. It is our hope that even this modest increase will make a difference, allowing us to extend our support to three more distinguished seniors.
With this further increase, the amount allocated for this purpose goes up to an unprecedented €56.000.
The dedicated panel assigned by FIDE Council will now consider the applications we have received, and the list of awardees will be announced shortly.
---
The International Chess Federation is pleased to announce the continuation of its support to chess veterans.
As it was previously published, an amount of €35,000 has already been distributed in April 2020 among 17 illustrious chess veterans.
Now, a dedicated panel assigned by FIDE Council to this task will consider applications to distribute an additional relief fund of €15,000, increasing the total to a record €50,000. We understand these are challenging times, especially for our seniors, and we will do our utmost to try and provide support to those who are in need.
Eligible to receive these stipends are any distinguished players, trainers, authors, and promoters of chess aged 65+, who have contributed to the development of chess and who are in an unstable financial situation.
We invite federations, clubs, and players themselves to send their applications, including a CV of the nominee, to the FIDE Secretariat: office@fide.com. The deadline for submissions is August 10, 2020.