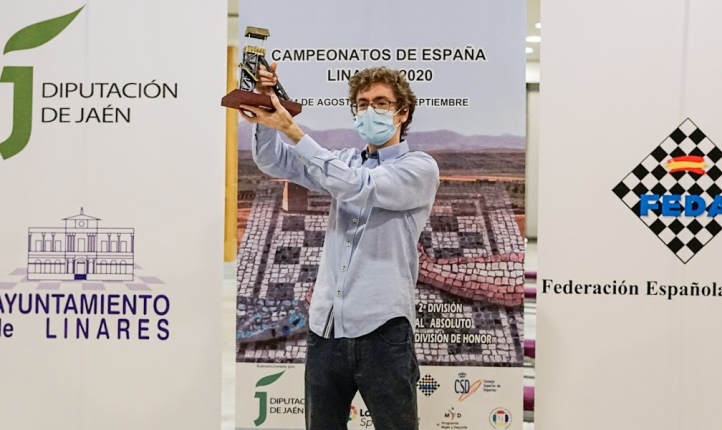 The 2020 Spanish Championship was held in Linares from August 31 to September 8. The nine-round Swiss tournament brought together 139 participants, including 12 grandmasters competing for the title of national champion.
Before the final round, the defending GM Alexei Shirov was leading the field with an excellent score 7/8, a half-point ahead of David Anton Guijarro and GM Jaime Santos Latasa. However, in the last round, 24-year-old Santos defeated the leader with white pieces and overtook him.
GM David Anton also won his game over Manuel Perez, caught up with Santos, and clinched the title thanks to a better tiebreak – both scored 7½/9. Alexei Shirov finished fourth.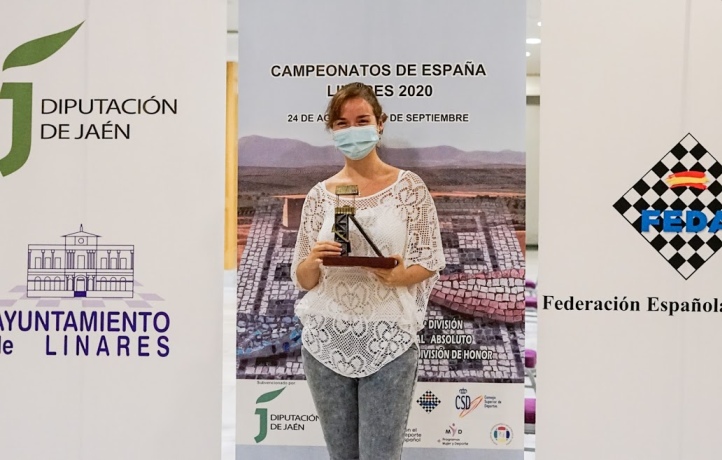 IM Sabrina Vega claimed her 7th national title – with 6/9, she showed the best result among women.
Final standings:
1. David Anton Guijarro – 7½/9
2. Jaime Santos Latasa – 7½
3. Ivan Salgado Lopez – 7
4. Alexei Shirov – 7
5. Andres Merario Alarcon – 7
6. Manuel Perez Candelario – 6½
7. Daniel Alsina Leal – 6½
8. Jesus Martin Duque – 6½
9. Pedro Antonio Gines Esteo – 6½
10. Marcos Lianes Garcia – 6½

Photo: Ismael Nieto