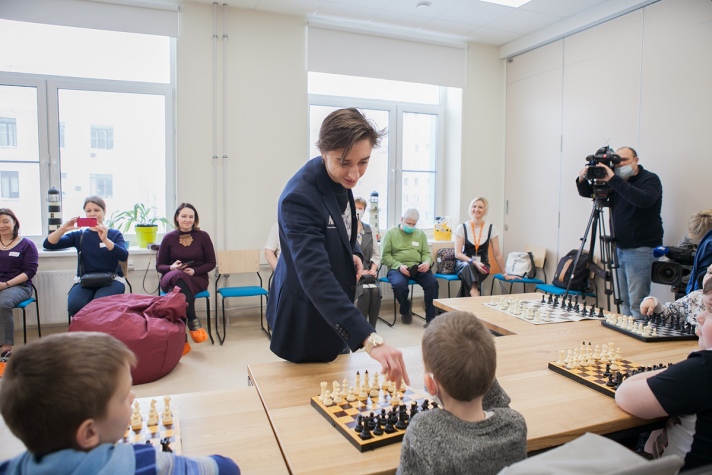 On February 21, Daniil Dubov gave a masterclass for the residents of the Lighthouse Children's Hospice (Moscow). Seventeen kids participated in a simultaneous exhibition by the popular grandmaster.
The event was timed to the first online corporate charity chess championship "I Fight to the End!".
Maria Saushkina, a correspondent and presenter at the Russia TV channel, sang children's songs at the opening ceremony. Svetlana Terekhina, an event manager of the Lighthouse Charity Foundation, Konstantin Bazarov, FIDE master, and Olesya Temerova, head of the Internal Communications Centre project of the Communications and Marketing Department of Gazprombank, greeted the participants. Camera crews from the Channel One and Match TV covered the story for national television.
Several children managed to drew their games with Daniil Dubov. The grandmaster praised Roman Kurbanov's play, calling him a strong opponent. All the children were presented with diplomas and souvenirs from Gazprombank.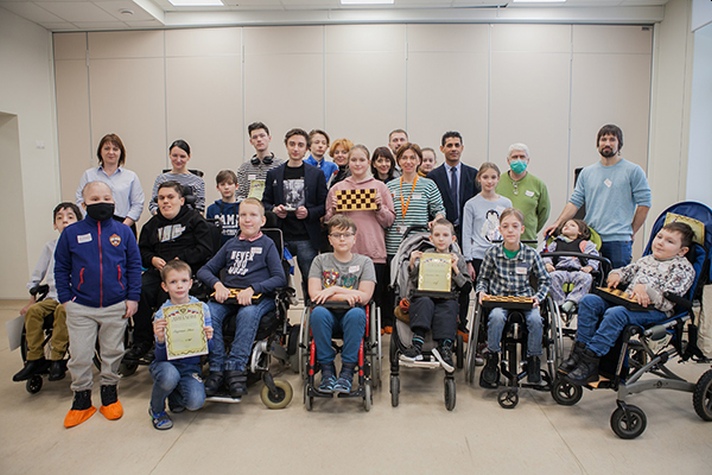 Text: ruchess.ru
Photo: Lilia Demina